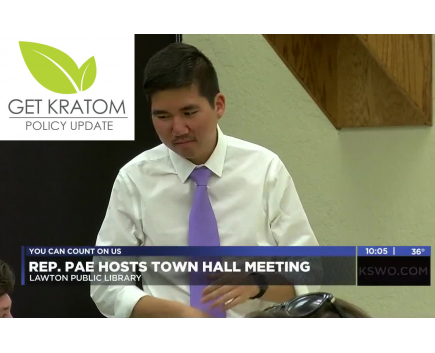 Young Republican Lawmaker Proposes Oklahoma Kratom Consumer Protection Act
Daniel Pae represents District 62 in Lawton, Oklahoma, a small town about 80 miles Southwest of Oklahoma City. For the 2020 legislative session, Representative Pae is sponsoring House Bill 2846, the Oklahoma Kratom Consumer Protection Act.
The law would require kratom vendors to label packaging with information including the amount of mitragynine and 7-hydroxymitragynine contained in the product, directions for consumption, precautionary statements about effectiveness, and the address of the vendor. The law would also prohibit the sale of kratom to persons under the age of 18.
A young representative elected for the first time in 2019, Rep. Pae was born and raised in Lawton as the son of Korean immigrants. Rep. Pae was awarded Freshman Legislator of the Year by the Oklahoma Public Employees Association, the Rising Star Award by the International Leadership Foundation, and NextGen Under 30 honoree, a program that recognizes Oklahoman leaders and professionals under 30.
Pae has also proposed bills that would raise Oklahoma's minimum wage, and establish a new alert system to help investigate missing indigenous persons.
Comments
Leave your comment