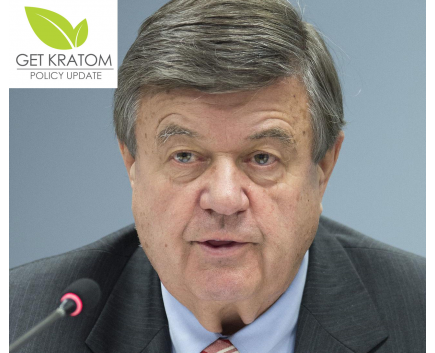 Maryland Senator Who Introduced Kratom Ban Bill Says He Wants To Try Kratom After Public Hearing
On January 10th, State Senator Ronald Young introduced SB147, a bill that would ban kratom in Maryland. After testimony by multiple kratom consumers at a January 22nd hearing, Sen. Young said, "You all have made a great case. I've got arthritis in my knees. It makes me wanna go out and try it."
Senior Fellow and lobbyist of the American Kratom Association (AKA), Mac Haddow, spoke at the hearing. The AKA is suggesting states implement a Kratom Consumer Protection Act to regulate kratom as a dietary supplement. This would include required tests for purity, labelling, and an age restriction on the sale of kratom.
"I appreciate that. I think it's a good approach to look at," said Sen. Young in response to Mr. Haddow.
A sister bill, HB283, introduced on January 20th would also ban kratom in Maryland. There will be a judiciary committee hearing on February 4th for HB283 in Annapolis.
Comments
Leave your comment